Authentic and engaging games that simply are the best
Both Super Sic Bo and Dragon Tiger are beautifully simple, distinctly different and totally captivating games.
Super Sic Bo is the classic, simple dice game that's been re-invented and made super exciting by adding random multipliers of up to 1000x in every game round! Extremely easy to play, Evolution Super Sic Bo is a super-engaging edition of the ancient dice game that players old and new will absolutely love.
Evolution Live Dragon Tiger is beautiful, distinctly different and totally captivating. There's no easier card game to play, but there's so much to keep players engaged. The game is set in a stunning themed environment with light effects synchronised to game outcomes.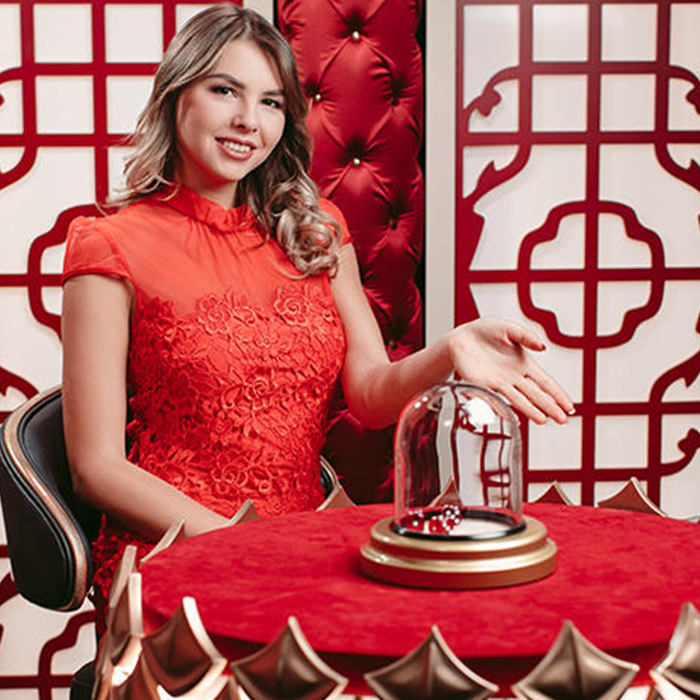 SUPER SIC BO
Just as in classic Sic Bo, players predict the outcome of the shake of three standard dice. It's a simple concept, but the number of bet types that can be made is surprisingly large. Added to this is a super-engaging user interface with the random high payout RNG element. With the potential for multipliers to hit in any round, this live dealer Super Sic Bo is sure to appeal to the widest range of players.
Players simply place their bets on one or more result combinations shown on the game's betting table to predict the outcome of the shake of the three dice. But there's extra excitement in each and every game round as random multipliers are applied to between zero and several bet spots in every game round.
If the player's bet is placed on a bet spot with a selected multiplier, the payout is multiplied accordingly if the bet wins.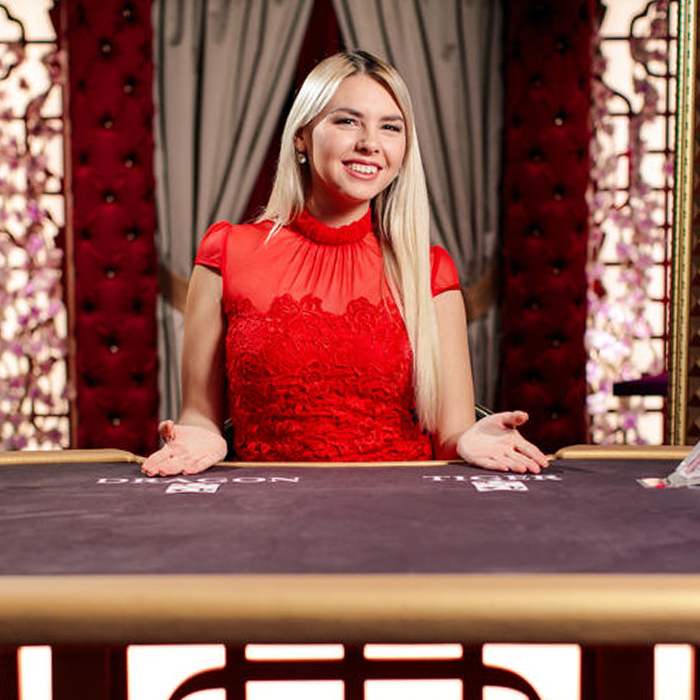 DRAGON TIGER
Often described as a two-card version of Baccarat, Dragon Tiger is an engaging, yet simple game that Baccarat enthusiasts will love. Just two competing cards are dealt — the Dragon and the Tiger — and players simply bet on which card will be highest, or whether the deal will result in a tie.
The user interface includes a full range of statistics and roads to assist players looking to predict the outcome of future rounds.
Two side bets are available: the Tie bet, irrespective of suit pays 11:1, and the Suited Tie bet with a payout of 50:1.
SEE ALSO
First Person Dragon Tiger & First Person Super Sic Bo – also available in our First Person range of games.
The game categories provided on this website are intended for general informational purposes and the descriptions are not exhaustive in addressing all legal frameworks. We disclaim any liability for any discrepancies and for the use of such descriptions as a sole basis for regulatory approval of games.