EXCITEMENT FILLED AND EASY TO PLAY POKER GAME
Teen Patti is a popular Asian variant of Three Card Poker. Experience all the fun of standard Poker bets in a simple yet entertaining main game with potential payouts of up to 5:1. On top of that the game comes with two optional, exciting side bets. No matter what hand the dealer achieves, the excitement is guaranteed!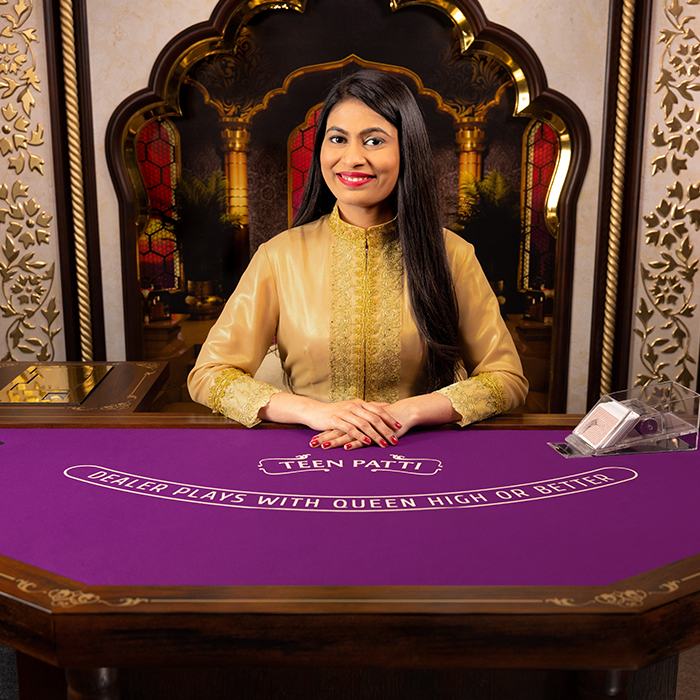 TEEN PATTI
The game is played using one deck excluding Jokers with the aim for the player to achieve a better three-card Poker hand than the dealer's three-card hand. But with the dealer needing a 'Queen High' to qualify, everyone will feel they have a chance of winning! An unlimited number of players can compete against the house in the main game.
Teen Patti is streamed from a beautiful Asian-themed studio with native Hindi-speaking dealers. This localised Poker version will surely be appreciated by local players and provide an authentical and more personalised playing experience.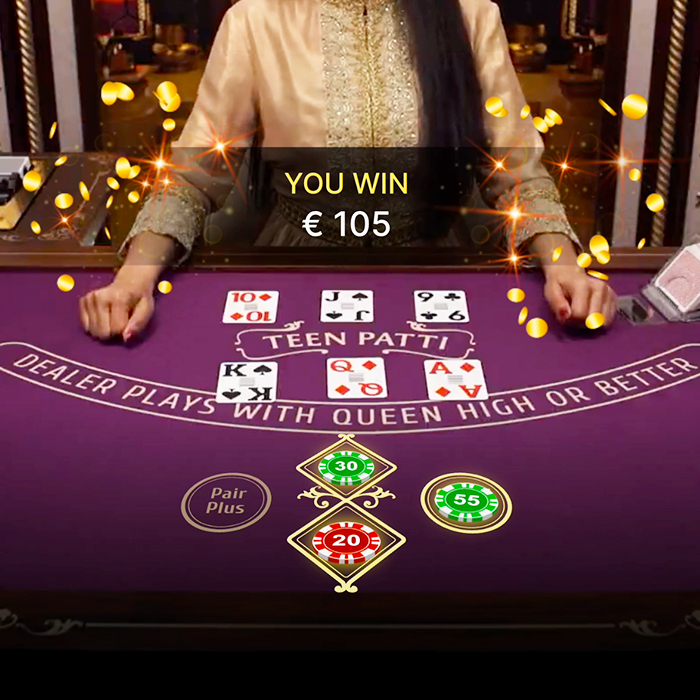 OPTIONAL SIDE BETS
Two optional side bets can be placed – the Pair Plus bet offering the chance to win up to 100:1 if you make a Pair or better; and the 6 Card Bonus bet offering a potential payout of up to 1000:1 by making the five-card Poker hand of Three of a Kind or better using your three cards and the dealer's three cards.
As side bets in Teen Patti are evaluated separately from the main round, they provide even more opportunities to win at the end of each game round.
Furthermore, Ante Bonus adds an extra layer of winning potential, as it can be won if you receive a Straight or better, regardless of the value of the dealer's hand.