Indian card game with engaging side bets
Super Andar Bahar is a traditional and well-known Indian card game with an easy to master gameplay. Predict on which side – The Andar or Bahar side – a card will be dealt that matches the first-dealt 'Joker' card – it's that simple! In addition, the game offers randomly applied side bet multipliers for greater thrill and the opportunity to win up to 4000x!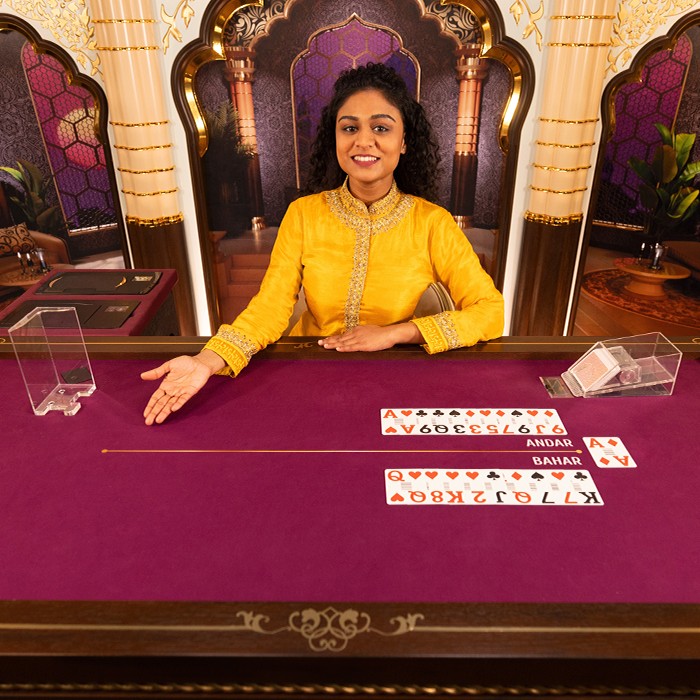 SUPER ANDAR BAHAR
Super Andar Bahar is an easy-to-play and thrilling card game.
The game rules are simple, yet the gameplay is engaging and enjoyable. Super Andar Bahar starts with the first card, also known as the 'Joker', being dealt. After the betting time is closed, the dealer will deal cards first to Andar, then to the Bahar, alternating between the two sides. On which side will the matching card be dealt?
Super Andar Bahar is streamed from a stunning Indian themed studio for an authentic gaming experience.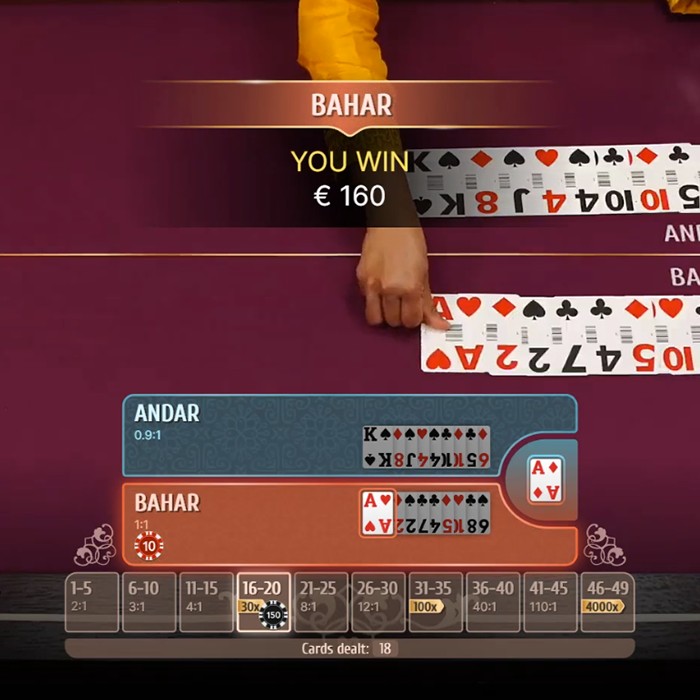 ENGAGING BETS
Super Andar Bahar comes with ten engaging side bets with the opportunity to win on randomly applied multipliers.
Side bets allow players to predict the number of cards dealt after the 'Joker' until a matching value card is dealt. Each side bet spot displays the result in multiples of five, except for the last one, and the player wins if they have successfully predicted the right number of cards to be drawn.
One to five random multipliers are randomly applied to the side bets in every round for the opportunity for players to win up to 4000x.