THE ULTIMATE GAME MASH-UP
Red Door Roulette combines the popular award-winning Lightning Roulette concept with the experience of Crazy Time's most exciting Bonus game. This fusion of games elevates the gameplay to new heights with suspenseful twists and turns. Acquire up to 15 Bonus Numbers with Keys, that potentially turn into amazing multipliers, and hope to enter the iconic Crazy Time Bonus game, where the gigantic virtual wheel awaits with guaranteed multiplier rewards.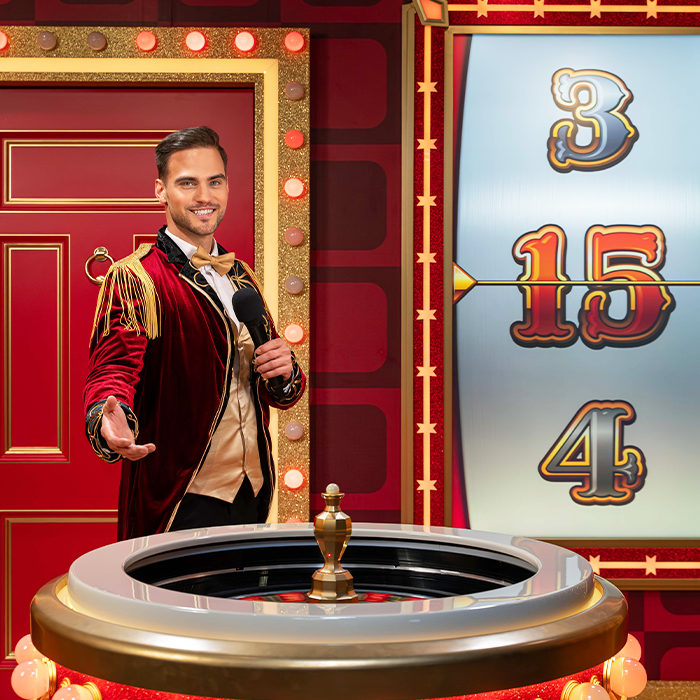 RED DOOR ROULETTE
The excitement in Red Door Roulette kicks in once the ball is spun in the Auto Roulette wheel and the the lever of a slot is pulled. The slot machine reels will reveal Bonus Numbers ranging from 3-15 accompanied by lucky Keys, which potentially grant the chance to enter the Crazy Time Bonus game more frequently than ever.
Add to this mix random multipliers up to 20x, for multiplied payouts on Straight Up bets or bring them over to the Bonus game to increase the winnings.
Red Door Roulette features a colourful user interface and an eye-catching and vibrant environment. Energetic and chatty game hosts will immerse players in a thrilling spectacle of excitement and high energy.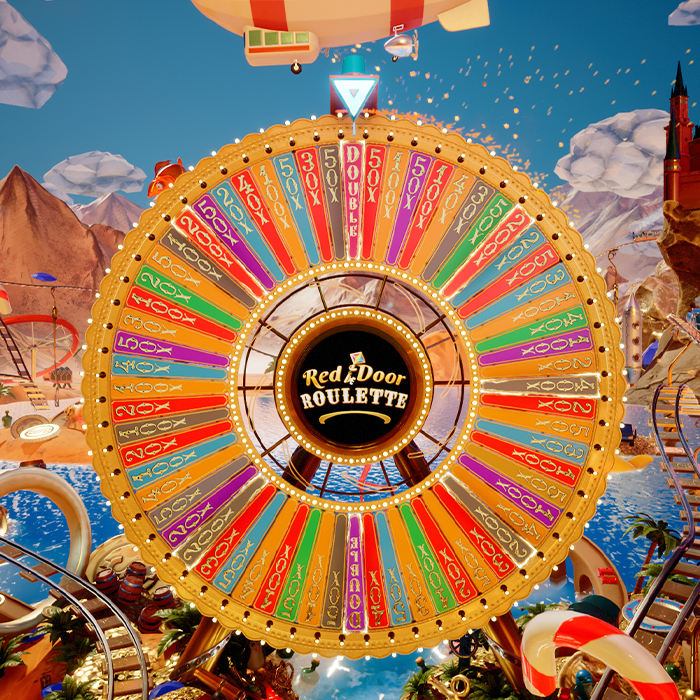 THE BONUS ROUND
For players who have hit the winning Bonus Number, the iconic Red Door will be opened! Jump into the Crazy Time Bonus world, where a gigantic 64-segment wheel brimming with multipliers and opportunities to double them awaits.
If a multiplier was assigned to the Bonus Number, all the multipliers on the Crazy Time wheel will be multiplied accordingly. Once the wheel comes to a stop, the flapper will indicate the winning segments and the multiplier will be applied to the player's winnings.
If the flapper stops on the 'DOUBLE' segment, all multiplier values on the wheel will be doubled, and the wheel will be spun once again.
The game categories provided on this website are intended for general informational purposes and the descriptions are not exhaustive in addressing all legal frameworks. We disclaim any liability for any discrepancies and for the use of such descriptions as a sole basis for regulatory approval of games.