GOLD-INFUSED BACCARAT WITH GUARANTEED MULTIPLIERS
Prosperity Tree Baccarat is a unique multiplier variation of the classic Baccarat game, where prosperity descends upon you through an iconic tree of wealth. This game offers exciting gameplay with frequent opportunities to win multiplied winnings as eight cards will be hit by multipliers each game round.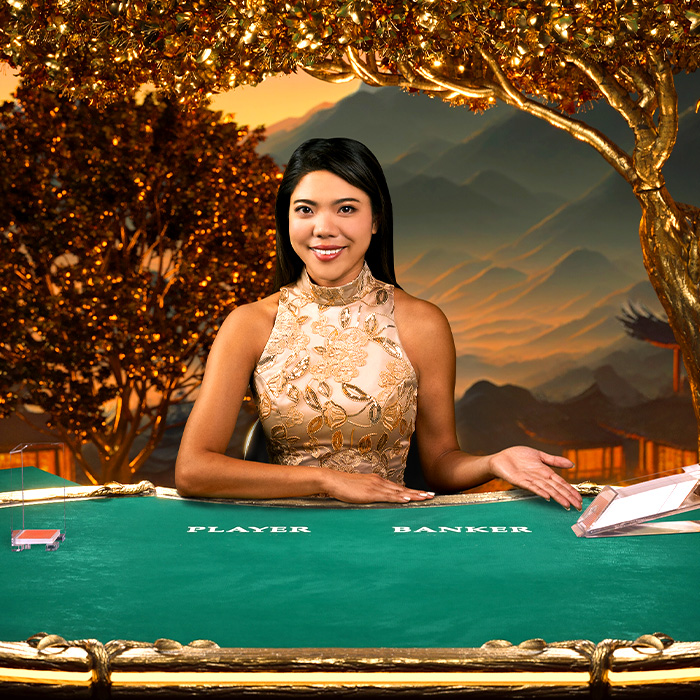 PROSPERITY TREE BACCARAT
Prosperity Tree Baccarat combines our world-class Live Baccarat with the chance to win frequent multiplied payouts on a winning hand, just like Golden Wealth Baccarat and Lightning Baccarat. The main difference is that in Prosperity Tree Baccarat, you're guaranteed eight random Prosperity Cards per game round.
The game is presented in a sophisticated dark green and gold studio beneath a majestic golden tree.
The stunning visual effect of the Prosperity Cards falling from the golden tree is brought to life through augmented reality animations.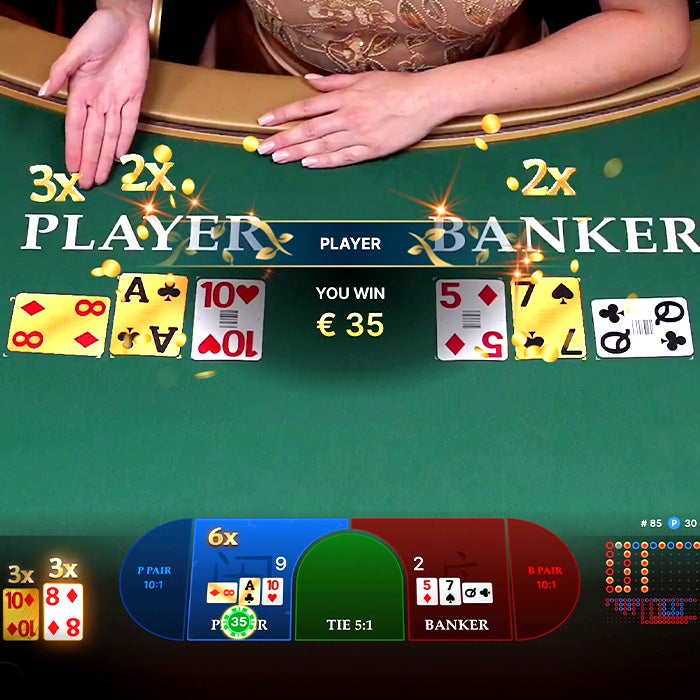 PROSPERITY ROUND
In Prosperity Tree Baccarat, eight cards are randomly selected to be Prosperity Cards, each featuring multipliers of 2x or 3x. If a player is dealt a card that matches a Prosperity Card, the multiplier is assigned to that hand. If the player wins with a hand featuring one or more Prosperity Cards, their winnings are multiplied accordingly. A 20% fee is applied to each player's total bet, and this is displayed in the user interface.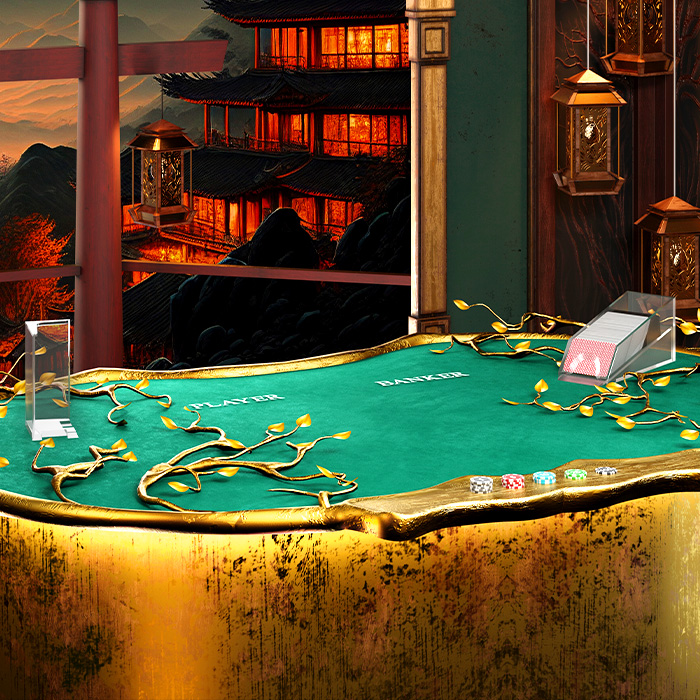 FIRST PERSON
Prosperity Tree Baccarat is also available as a First Person RNG-based version where players can enjoy the game at their own pace. First Person Prosperity Tree Baccarat is a beautiful RNG version of the live game, complete with eight guaranteed Prosperity Card multipliers.
Like all our First Person games, First Person Prosperity Tree Baccarat comes with the unique 'GO LIVE' button that takes you on a unique journey – through the in-game portal and directly to the live dealer Prosperity Tree Baccarat game.