Electrifying Blackjack With Enhanced Payouts
Lightning Blackjack is classic Blackjack that has been electrified with RNG-based Lightning Card multipliers in every game round. It's yet another unique game in our exclusive, award-winning Lightning family.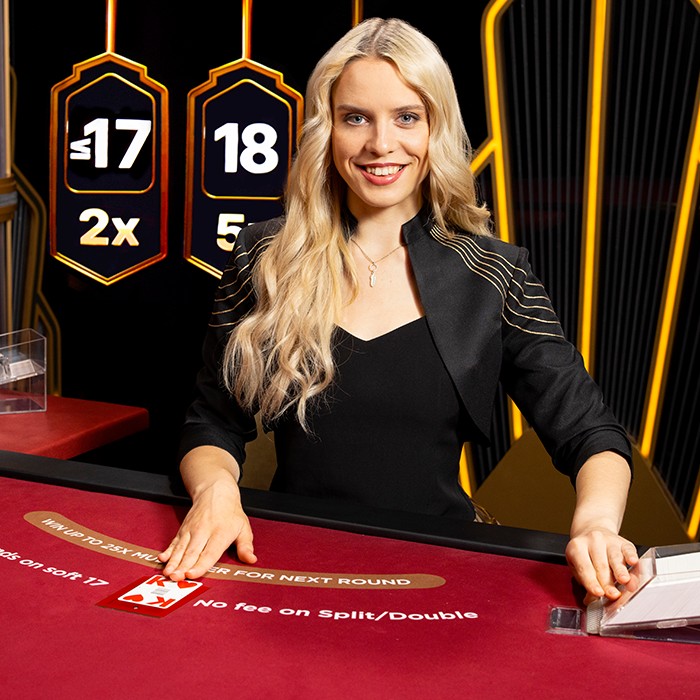 LIGHTNING BLACKJACK
Only available from Evolution, this is a storming Blackjack variant that offers your players a truly thrilling and unique gaming experience with Lightning Card multipliers. An infinite number of players can play in the same game round.
Like Lightning Roulette and Lightning Baccarat, the game is set in a stunning black and gold Art Deco environment and adds high-payout RNG multipliers to the already huge appeal of classic Blackjack. It's a uniquely entertaining game too, with electrifying visual and sound effects accompanying the Lightning multipliers to add drama and suspense.
A 100% Lightning Fee is added to each initial bet in a game round, with the fee being visible in the game's user interface.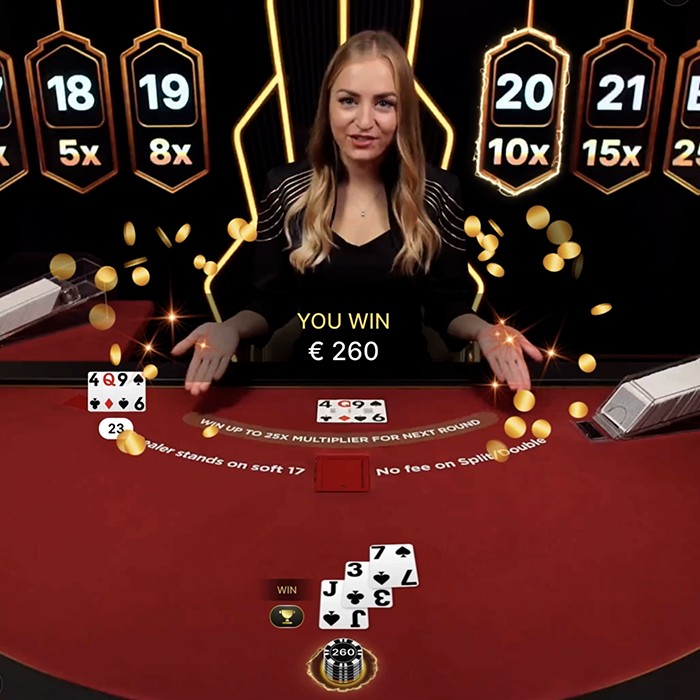 GUARANTEED MULTIPLIERS ON A WINNING SCORE
In Lightning Blackjack players are always guaranteed a randomly generated multiplier of between 2x and 25x on a winning score. If the player's hand wins, they will receive a multiplier of either 2x, 5x, 8x, 10x, 15x, 20x or 25x.
The multiplier is saved for the next game round, and the payout is increased by this multiplier if the player wins in that next round.
If players have to leave the game before getting a chance to play their awarded multiplier, that's not a problem – the multiplier remains available for them to use for up to 180 days.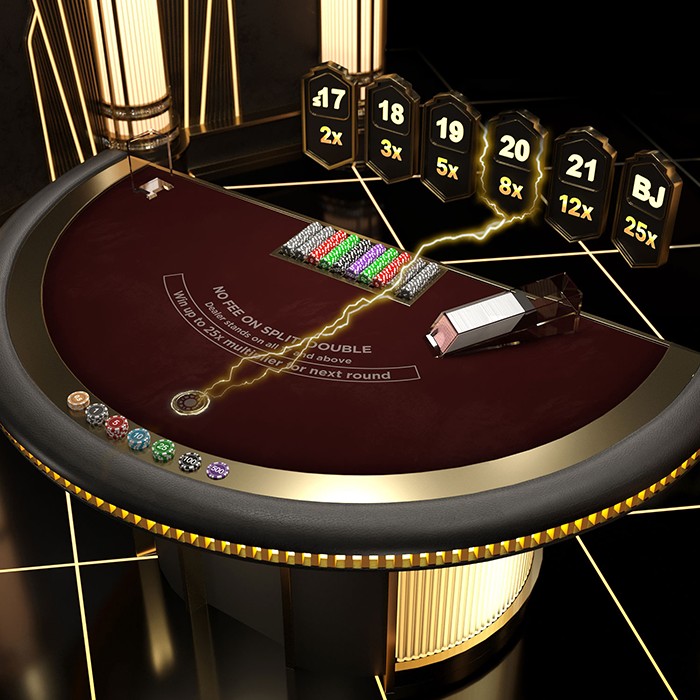 FIRST PERSON LIGHTNING BLACKJACK
First Person Lightning Blackjack is a world-class RNG-based game that beautifully replicates the unique gameplay and higher payout multipliers of the live Lightning Blackjack game. The unique 'GO LIVE' button means that players can choose to go straight from the First Person Lightning Blackjack game to the live Lightning Blackjack table to experience the thrill of live Lightning Blackjack.
SEE ALSO
First Person– explore all of our First Person games, combining the best of RNG and Live Casino gaming.
The game categories provided on this website are intended for general informational purposes and the descriptions are not exhaustive in addressing all legal frameworks. We disclaim any liability for any discrepancies and for the use of such descriptions as a sole basis for regulatory approval of games.