Baccarat With Multipliers and a Magic Pot!
Golden Wealth Baccarat is another unique Evolution take on this classic casino game. This magically entertaining Baccarat variant adds a wealth of extra excitement through more frequent multipliers and augmented reality features blended with the live game action.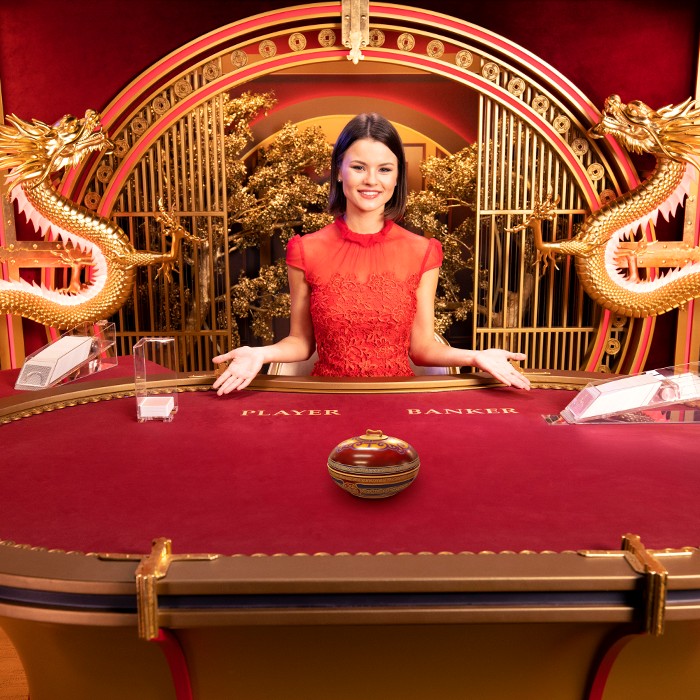 GOLDEN WEALTH BACCARAT
With its elegant, VIP-style setting and magic pot, Golden Wealth Baccarat is an exciting multiplier version of Baccarat.
A 20% Golden card fee is taken from each player bet. Five Golden Cards are included in each game round and each Golden card attracts a randomly generated multiplier of 2x, 3x, 5x or 8x. If the player wins on a hand and has one or more matching Golden Cards, their winnings are multiplied accordingly.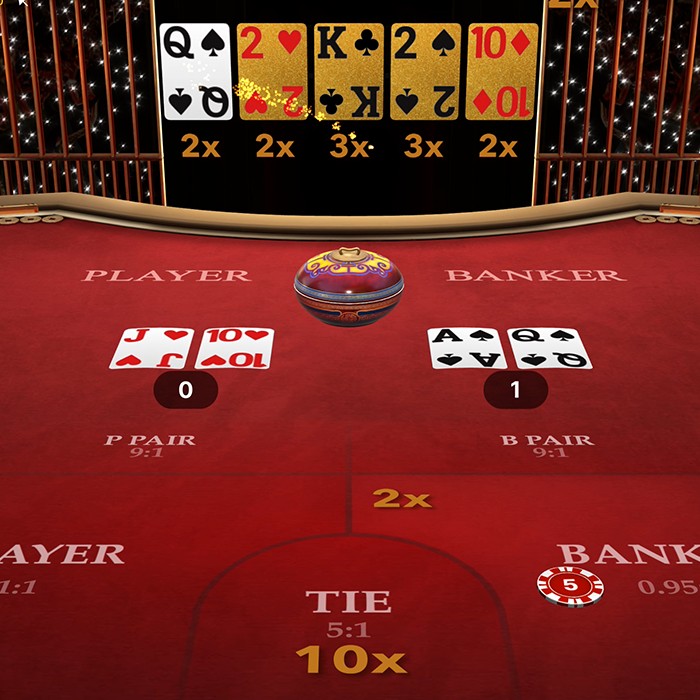 GOLDEN ROUND
In Golden Wealth Baccarat, excitement comes in the form of golden stardust from a magical, augmented reality pot.
After betting time has expired, the Golden round starts. Each Golden Round always features five randomly generated Golden Cards from a virtual 52-card deck, plus randomly generated payout multipliers for each Golden Card.
If the dealer deals a Golden Card on the table, augmented reality stardust paints the card gold and shows the multiplier value above the card. The multipliers appear on the betting grid and if the hand wins the player sees the grid highlight and confirms the win.
When the game is finished, the Golden Cards and multipliers are drawn back to the magical pot from where, in the case of a win, coins come flying down to the player's balance.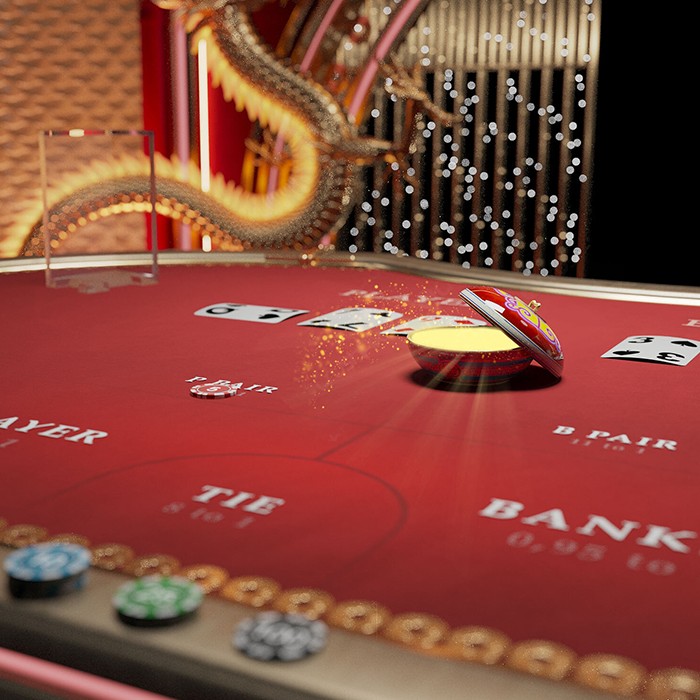 FIRST PERSON GOLDEN WEALTH BACCARAT
First Person Golden Wealth Baccarat is a beautifully designed RNG version of our live Golden Wealth Baccarat complete with frequent Golden Card multipliers and the magical pot. Like all our First Person games, First Golden Wealth Baccarat comes with the unique 'GO LIVE' button that takes players through an in-game portal to the live Golden Wealth Baccarat table.
First Person– explore all of our First Person games, combining the best of RNG and Live Casino gaming.
The game categories provided on this website are intended for general informational purposes and the descriptions are not exhaustive in addressing all legal frameworks. We disclaim any liability for any discrepancies and for the use of such descriptions as a sole basis for regulatory approval of games.