SPIN INTO A WORLD OF GOLDEN MULTIPLIERS
Introducing Gold Vault Roulette – the ultimate golden opportunity for players seeking thrilling entertainment and multiplied rewards! This luxurious addition to our Roulette family is designed to dazzle with the opportunity of frequent multiplied payouts by unlocking up to twenty precious Gold Bars multipliers per game round. Gold Vault Roulette combines European Roulette with a high-payout RNG (Random Number Generator) element that adds an extra layer of suspense to the gameplay.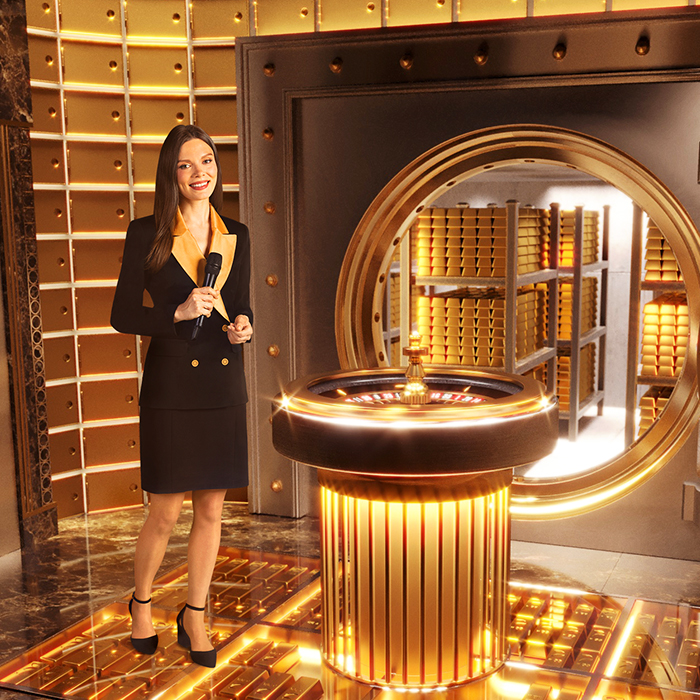 GOLD VAULT ROULETTE
The objective of the Gold Vault Roulette is to predict the number on which the ball will land by placing one or more bets that cover that particular number. Every spin will reveal between five and twenty Gold Bars, each acting as a 50x multiplier. These multipliers will automatically be placed onto a random bet spot for a chance to win mulitplied payouts. A Straight Up bet on a Gold Bar multiplier number is required to win a multiplied payout.
The ball will eventually come to rest in one of the numbered pockets on the wheel. You win if you have placed a chip on that particular winning number. Your payout is multiplied accordingly if the winning number receives one or more Gold Bar multipliers.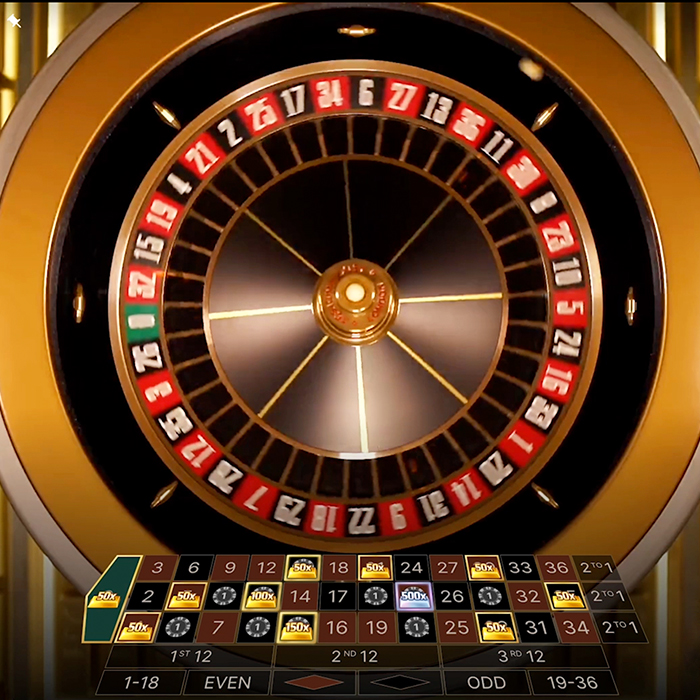 GOLD BARS
Gold Bar Roulette allows up to three Gold Bars to be stacked onto a single bet spot, boosting the multiplier value up to 150x per bet. And for those who crave even more, hope to uncover the elusive Super Gold Bar – worth 500x! Only one Super Gold Bar per game round can be revealed.
Let the golden adventure and chase for the Gold Bars begin!