THE FIRST-EVER DICE FOOTBALL GAME
Football Studio Dice is an exciting take on the popular Football Studio, with the added concept of the Bac Bo dice game for guaranteed excitement. With interesting and simple gameplay, this game will be appreciated by all football enthusiasts who crave something unique. Cheer for the HOME or the AWAY side and engage with our chatty game hosts focused on football conversation.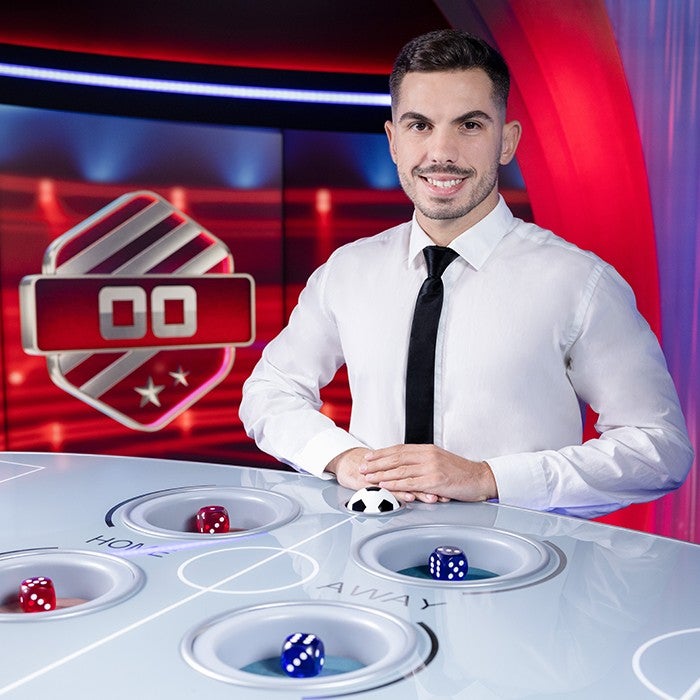 FOOTBALL STUDIO DICE
Football Studio Dice replaces cards with four beautiful dice for a never-before-seen game concept.
Whilst there are similarities to Football Studio, Football Studio Dice offers dice instead of cards. HOME and AWAY scores are made up of the sum of two dice, automatically shaken in four individual shakers, two for each side.
The highest two-dice total wins. But, just like in an actual football match, it's a game of two halves. Even if a player loses the 'First Half' dice shake, there's always the chance to come from behind in the 'Second Half' dice shake.
Football Studio Dice is set in a vibrant environment giving off a sporty vibe for an authentic football experience.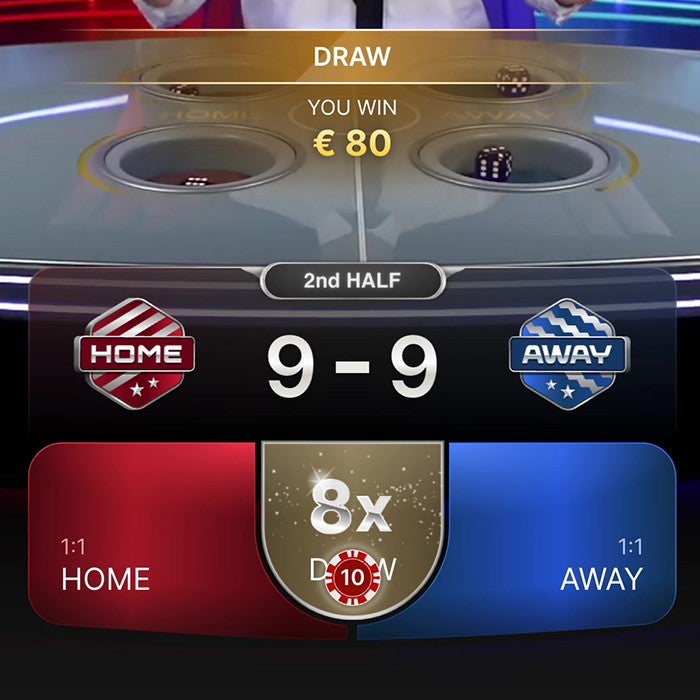 THE DICE SHAKE
During the betting time, all four dice start to shake at once. The dice stop at different times, increasing player engagement.
The upper HOME and AWAY dice will stop first, and then the lower HOME and AWAY dice will stop a few seconds later. Once the dice have come to rest, the highest two-dice total wins resulting in either a HOME or AWAY win.
If the result is a DRAW, there are several different payouts depending on the tied dice result, one of them being 80x.
The game categories provided on this website are intended for general informational purposes and the descriptions are not exhaustive in addressing all legal frameworks. We disclaim any liability for any discrepancies and for the use of such descriptions as a sole basis for regulatory approval of games.