The Classic Asian Bead Game of Chance
Enjoy the unique mystique of Fan Tan! Live and authentic in every detail, this is a world-class online version of the ancient and much-travelled Asian bead game of chance. Evolution Fan Tan is a stunning and beautiful game that's easy to play. Beyond the simplicity, however, is a rich array of additional bets that make this classic game extra exciting and fascinating.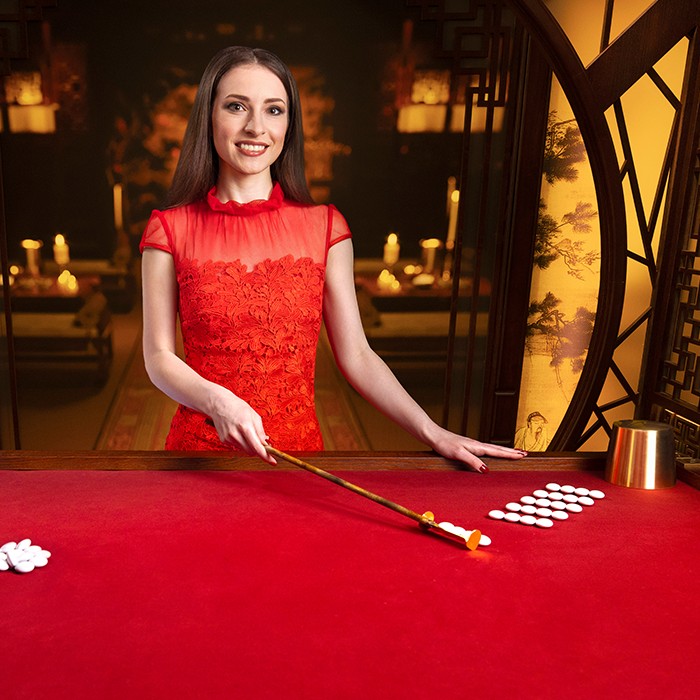 FAN TAN
Based on the repeated separation of a random number of beads into orderly lines of four, Evolution's Fan Tan is a classic game of chance where you can choose the level you want to play at. Stick with a simple set of bets or opt for a more advanced set of Fan Tan bets that give you many more betting possibilities and chances of winning! Either way, the beautifully simple objective is the same: predict the number of beads that will remain in the final line of beads. Will it be 1, 2, 3 or 4?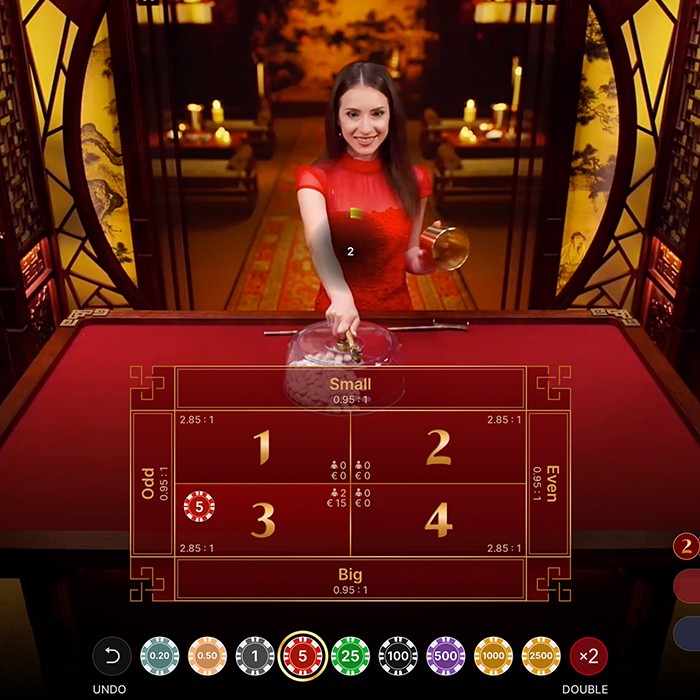 CHOICE OF TWO GAME VIEWS
Choose from default game view, which is great for getting to know the game, or switch to advanced game view. The default view displays the main Fan Tan bet types, while the advanced view includes even more of the traditional Fan Tan bet types.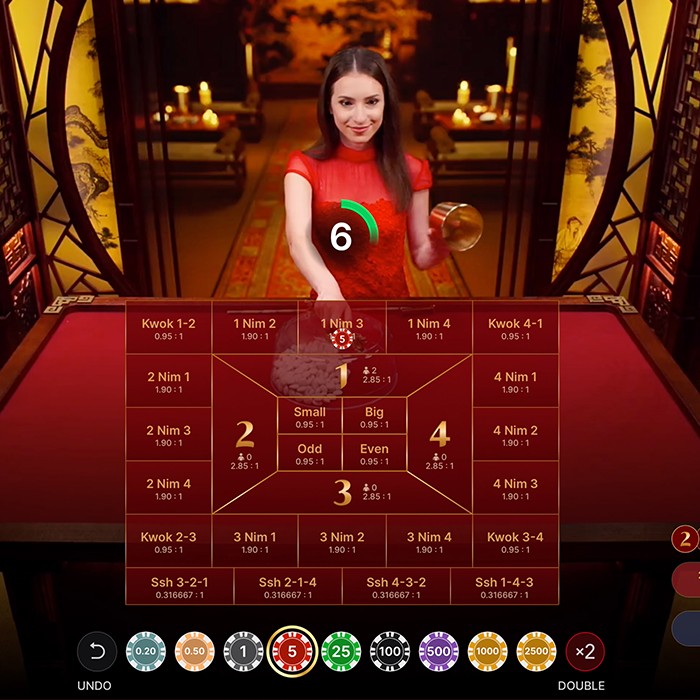 SO MANY BETTING POSSIBILITIES
Get started easily with the basic bet types: Fan Tan (bet on a single number: 1, 2, 3, or 4), or place an Odd or Even, Big or Small bet.
Want the full-on Fan Tan experience? Get to know the bets that Fan Tan enthusiasts just love: the Nim bet with its multiple variants, the Kwok bets and the Ssh (Sheh-sam-hong) bets. Our self-explanatory betting grids make the game incredibly easy to pick up.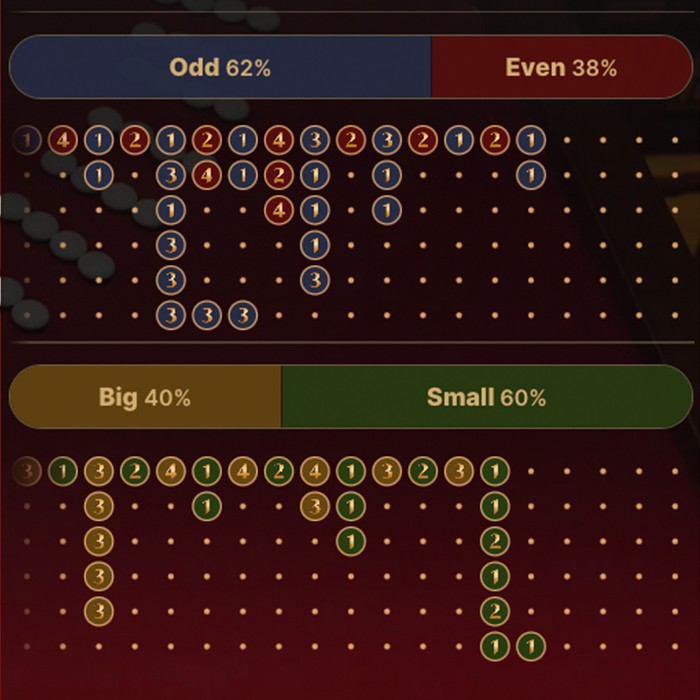 STATISTICS AND SCOREBOARDS
For many players, the more they get into Fan Tan, the more they want to explore the patterns that emerge and to see how fellow players are betting. All of this is made simple with Evolution Fan Tan.
Live Betting Statistics for the current game round (number of players who have placed bets on the main bet spots and total amount wagered), Recent Game Results, and Detailed Statistics for up to the last 500 game rounds are all there for players, making Fan Tan an even more captivating and engaging gaming experience.
SEE ALSO
Live Baccarat – as you'll see, nobody offers a richer choice of unique online live dealer Baccarat tables for an authentic Macau-like gaming experience.
Live Super Sic Bo & Dragon Tiger – our exciting, modern-day take on the ancient dice game, and what's been described as a two-card version of Baccarat. Huge fun, with a distinctly Asian flavour!
The game categories provided on this website are intended for general informational purposes and the descriptions are not exhaustive in addressing all legal frameworks. We disclaim any liability for any discrepancies and for the use of such descriptions as a sole basis for regulatory approval of games.