World-class entertainment with slots and live game show
Crazy Coin Flip combines the best of RNG slots and live games in a truly unique and revolutionary format never seen before! Accumulate multipliers in the different game phases for the chance to win in the final game phase where a coin is tossed. Red or blue – which side of the coin will be your lucky one?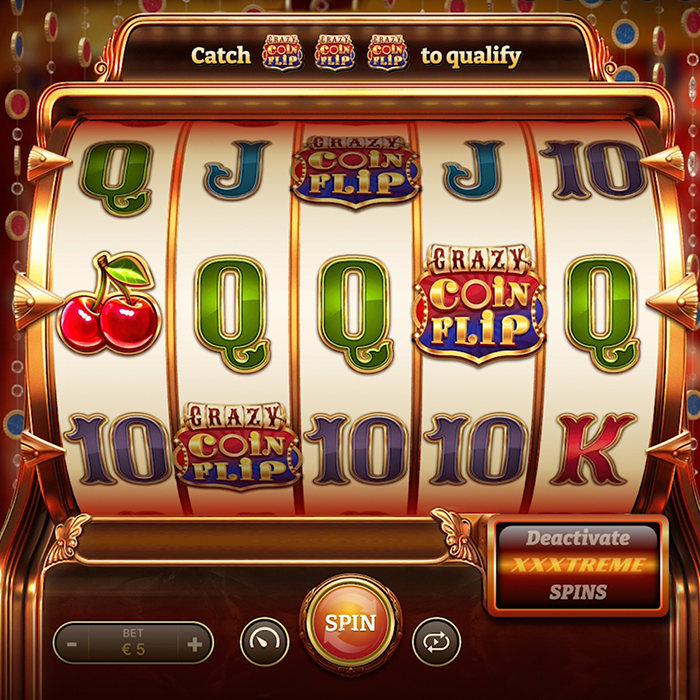 THE TWO SLOT ROUNDS
Crazy Coin Flip consists of three game phases – qualifying slot, against-the-clock Top-Up slot and the live Coin Flip bonus round with entertainment guaranteed.
In the qualification slot, collect three scatter symbols to qualify for the live game. Those symbols occasionally might come with multipliers, which you will take with you to the Top-Up phase.
The Top-Up phase slot allows you to increase your multipliers by collecting three coin symbols of the same colour in the middle row. The won multipliers are again summed together and brought over to the next game phase.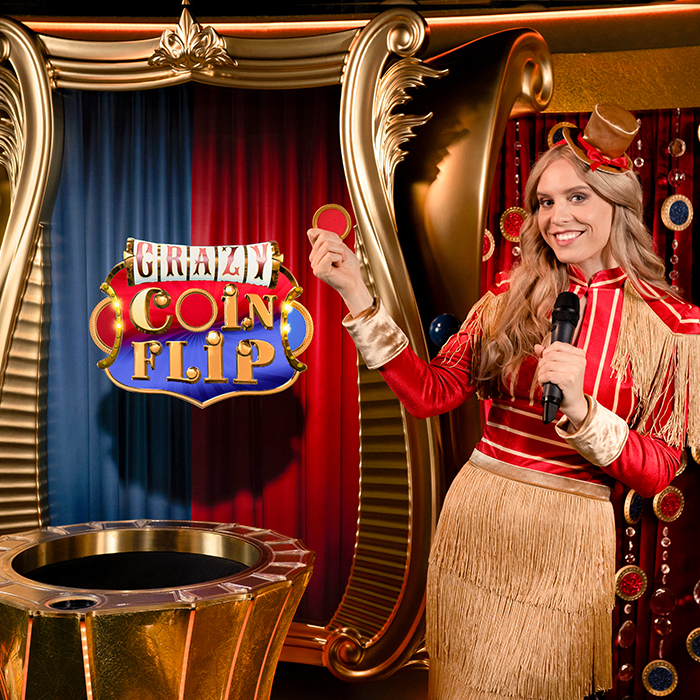 THE LIVE BONUS ROUND
The Coin Flip bonus round with a live game host generates more multipliers for both sides of the coin, and these multipliers will contribute to your total winnings together with the multipliers from the qualifying and Top-Up slot rounds.
The excitement kicks-in when the game host pulls the lever to flip the coin, to determine the winning side of the coin – red or blue. Whatever the result is – you will be paid according to the multiplier on the winning coin side.
The game categories provided on this website are intended for general informational purposes and the descriptions are not exhaustive in addressing all legal frameworks. We disclaim any liability for any discrepancies and for the use of such descriptions as a sole basis for regulatory approval of games.