Experience the excitement of live craps
Evolution Craps is the exciting and unique online version of Craps that fans of this legendary game have been waiting for. Craps is an extremely popular game in land-based casinos, especially in the United States. For a first-time player, Craps can seem almost overwhelming, but in this unique online version we're making the game more accessible than ever by introducing an easy-to-play user interface with helpful features, welcoming a new generation of players to this much-loved casino favourite. The game is sure to be attractive to both experienced and novice players, available in both Live and First Person.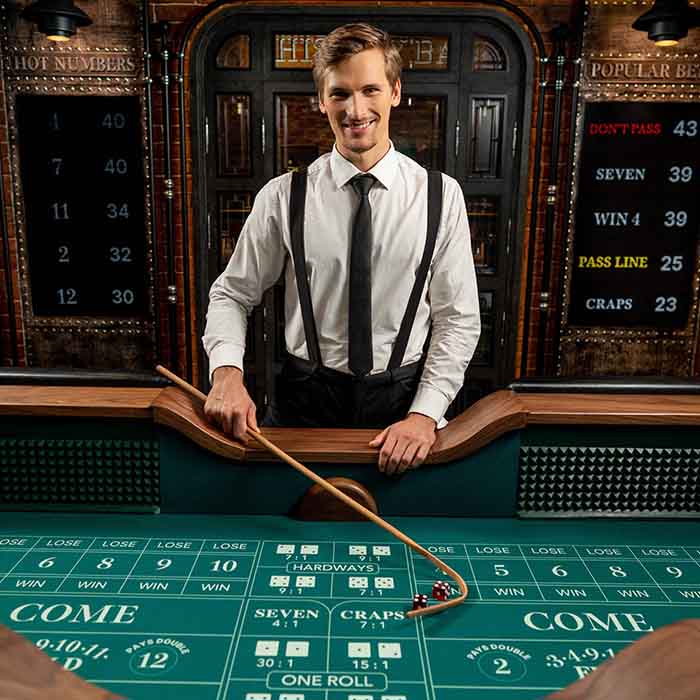 CRAPS
This unique Craps game is set in a speakeasy-themed studio. It is a lively and fast-paced game with many ways to bet and even more ways to win.
The aim of the game is to predict the outcome of the roll of two dice. In our unique Craps we have built in all the tools you need to make the game easier to play and understand. But there is no loss of excitement! You are constantly updated with your potential winnings for the next throw of the dice, and at the same time you can see how many of you that are rooting for the same number.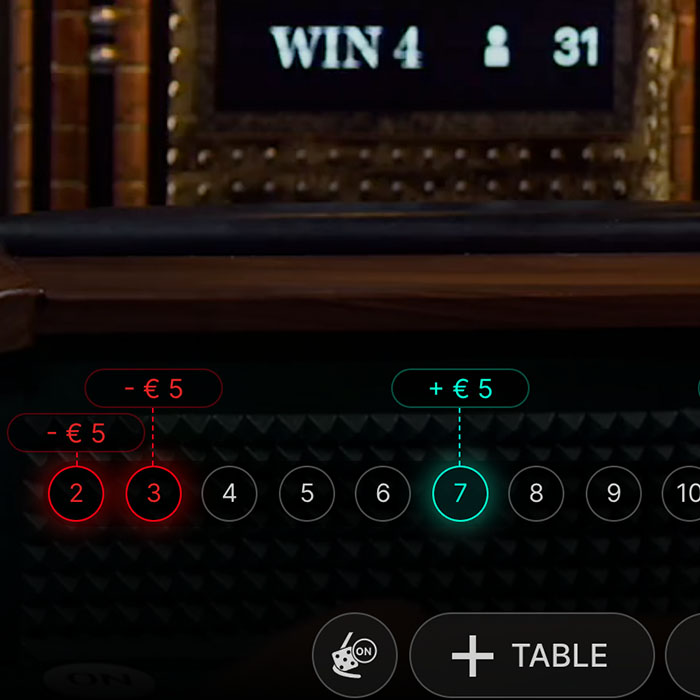 FEATURES
MY NUMBERS
My Numbers is an added feature that makes it easier and more exciting to play Craps. Each number represents a possible total from the throw of the dice. It shows the number you need to win together with possible payouts.
EASY MODE
If you're new to Craps, it can be easier to start playing with our Easy Mode user interface. Easy Mode caters for players who want to play the game with fewer bet spots. At the click of a button the user interface changes and you're now playing with a smaller betting grid where only the easiest-to-understand bet spots are available.
TUTORIAL
In our interactive built-in Craps tutorial, you will get all the help that you need to learn how to play Craps and what the different bets do.
DYNAMIC STATISTICS
The Dynamic Statistics boards on the studio wall are constantly updating as players are placing their bets. Excitement builds as you can see how other players are betting in real time.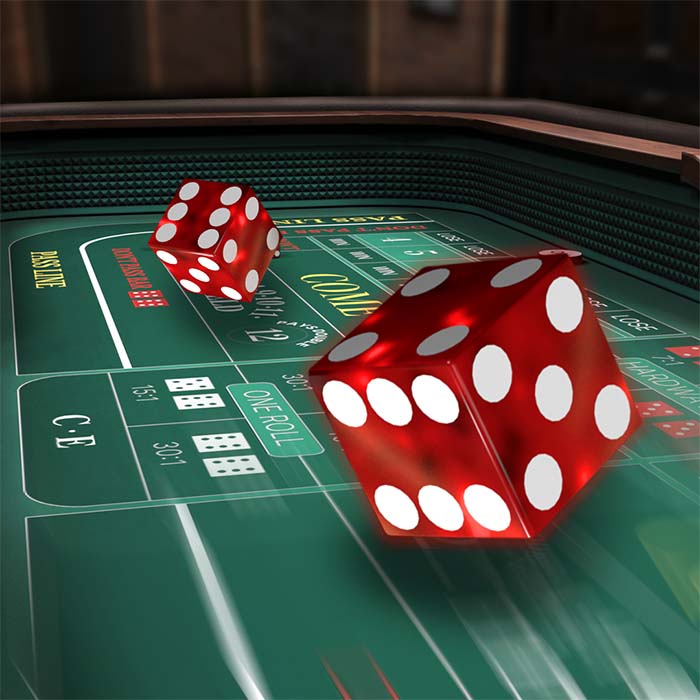 FIRST PERSON CRAPS
First Person Craps is a beautifully designed and highly entertaining RNG version of our live Craps and comes with the same interactive tutorial and My Numbers display as our live Craps. As with all our First Person games, First Person Craps comes with the unique 'GO LIVE' button that takes players through an in-game portal to the live Craps table.
First Person – our First Person range combines the best of RNG and Live Casino gaming.
The game categories provided on this website are intended for general informational purposes and the descriptions are not exhaustive in addressing all legal frameworks. We disclaim any liability for any discrepancies and for the use of such descriptions as a sole basis for regulatory approval of games.