Dice-fused Baccarat Variant
Bac Bo is an exciting and all-new variation of the already beloved Baccarat, with added dice action for a unique and entertaining gaming experience. Since there is no card shoe change and no reset of the game history, the game is endlessly engaging and has an elegant flow. The gameplay is easy to master yet exciting to play!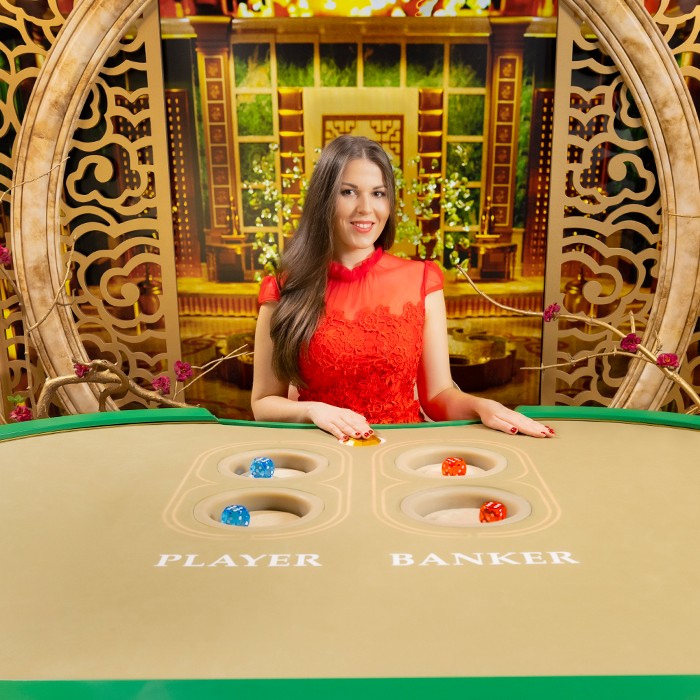 BAC BO
The world's first live casino Bac Bo will excite the players with the already-known Baccarat concept and the added twist of four beautiful dice. The beauty of this game lies in the unique and easy-to-understand gameplay and a great Tie bet that pays up 88 to 1!
Whilst the language of the game is similar to traditional Baccarat, Bac Bo consists of dice instead of cards. The Player's and Banker's score is made up of the sum of two dice, automatically shaken in four individual shakers, two for each hand. As the dice come to rest at different times, the player's excitement and engagement increase, and the suspense build. When all four dice have stopped shaking, the final result is presented, and the hand with the highest two-dice total wins.
Set in a state-of-the-art Asian-themed environment for an authentic adventure, Bac Bo offers numerous live gaming statistics for bets and game results.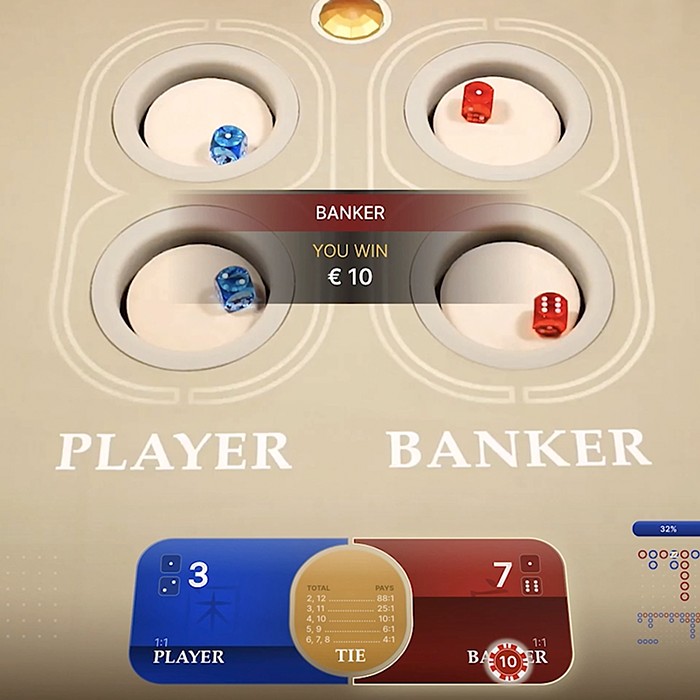 THE DICE SHAKE
During the betting time all four dice will start to shake, and they come to rest in the following order:
The Player's dice will always stop first, followed by the Banker's dice and the highest score is determined.
If the Player has the highest score after the first dice shake, the Player's second dice will stop next and vice versa.
As the scores update during the entire gameplay, player excitement grows and the anticipation peaks when the third dice shake has come to an end, and it becomes clear what score is needed on the final shake to achieve a win or a tie.
SEE ALSO
Live Baccarat – find out more about our extensive range of Live Baccarat tables.