BRINGING VIDEO POKER TO LIVE CASINO
Experience the ultimate fusion of nostalgia and modern gaming with our live version of Video Poker! Featuring sleek, retro graphics and a live dealer, playing Video Poker has never been more thrilling. Enjoy the same exhilarating experience from the convenience of your own home or anywhere you choose to play. With a professional live dealer, the game now offers a more engaging and interactive experience while staying true to the original game players love. Put your Poker skills to the test and decide which cards to hold or replace for a potential reward.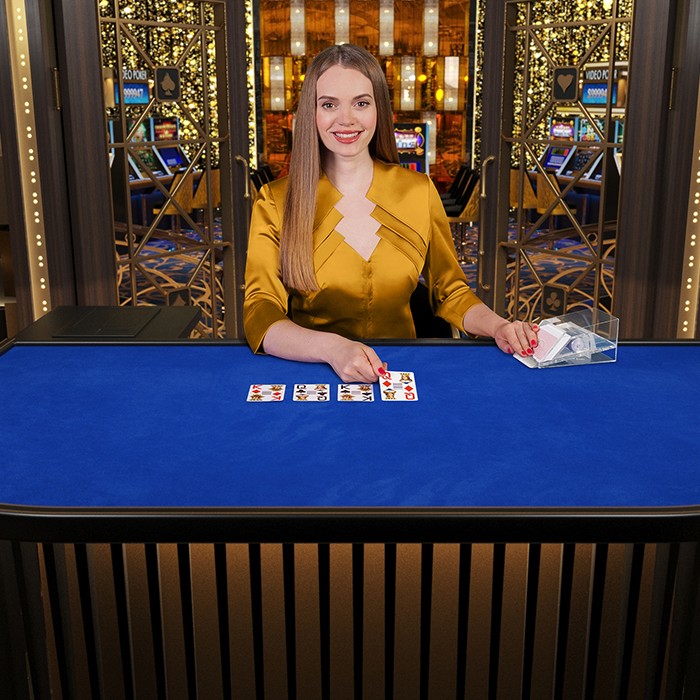 VIDEO POKER
For players who prefer to play a game of skill, Video Poker will be a sure hit! Evolution's Video Poker features the key characteristics of the traditional game, with the opportunity to play up to 100 hands at once! Purchase up to 99 additional hands per game round to chase the rarer Poker combinations.
The game provides five different paytables so that you can seek out the game most fitted to you. From classic versions like Jacks or Better and Deuces Wild to modern variants like Bonus Poker and Double Double Bonus.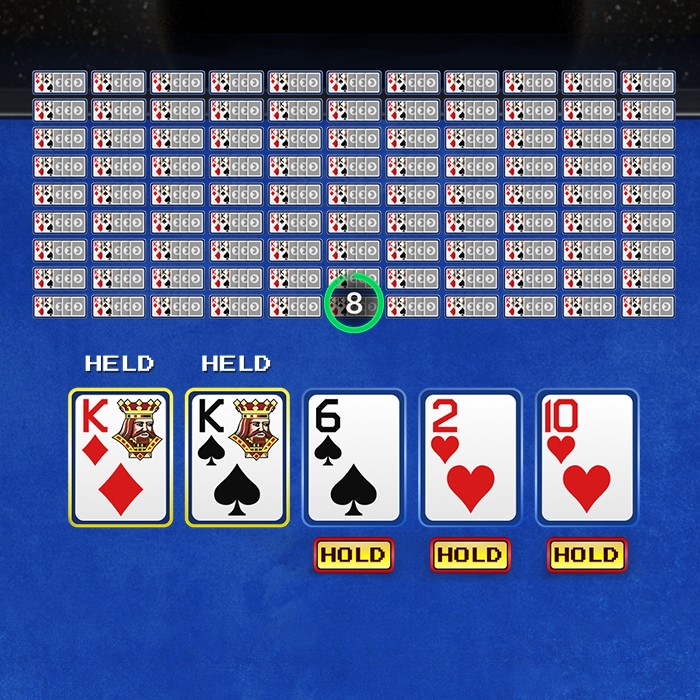 HOLD OR SWAP YOUR CARDS
The key element of Video Poker lies in the unique feature to hold or swap your cards, which may benefit you in getting the best Poker combination.
After the main hand has been dealt, choose which of the five cards you wish to hold and which to swap; you may swap zero to five cards.
When the decision time is over, the cards you decided not to hold will be swapped with virtually dealt RNG cards. Additionally, your other virtual hands will be populated into fully virtual hands. All the hands will hold the same cards you chose to hold initially, but the remaining cards will be dealt from a virtual deck, ensuring that each card will differ. Once all the hands have been populated with
RNG cards, the winning Poker combinations, their frequency and payout are displayed.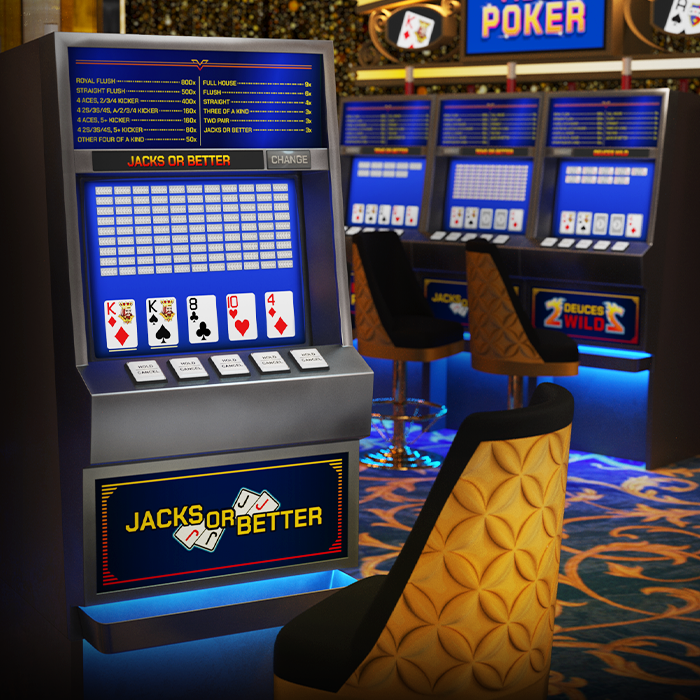 FIRST PERSON VIDEO POKER
First Person Video Poker is a unique First Person variant of our live dealer Video Poker. Set in the middle of a virtual casino gaming floor filled with true to life sounds and retro-themed graphics. First Person Video Poker has the same rules and gameplay as Video Poker. Each game round players can choose their favourite paytable and play up to 100 hands at once.
Once the initial hand is dealt, choose which cards to hold or swap. Once the decision has been made, the cards which are not being held will be swapped and the winning combinations will be highlighted.
As with all of our First Person games, First Person Video Poker includes the unique "GO LIVE" button. Pressing this button will take the players through an in-game portal to the live Video Poker table.
The game categories provided on this website are intended for general informational purposes and the descriptions are not exhaustive in addressing all legal frameworks. We disclaim any liability for any discrepancies and for the use of such descriptions as a sole basis for regulatory approval of games.