COMPLETE LINES AND COLLECT MULTIPLIER PRIZES
MONOPOLY Big Baller takes you on a riverboat voyage where the action is centred around a bingo-style ball drawing machine. This game show is based on one of the world's best-known board games and ramps up the excitement as multipliers offer greatly increased payout opportunities and boost engagement. Jump aboard this colourful ride and test your luck alongside MR. MONOPOLY.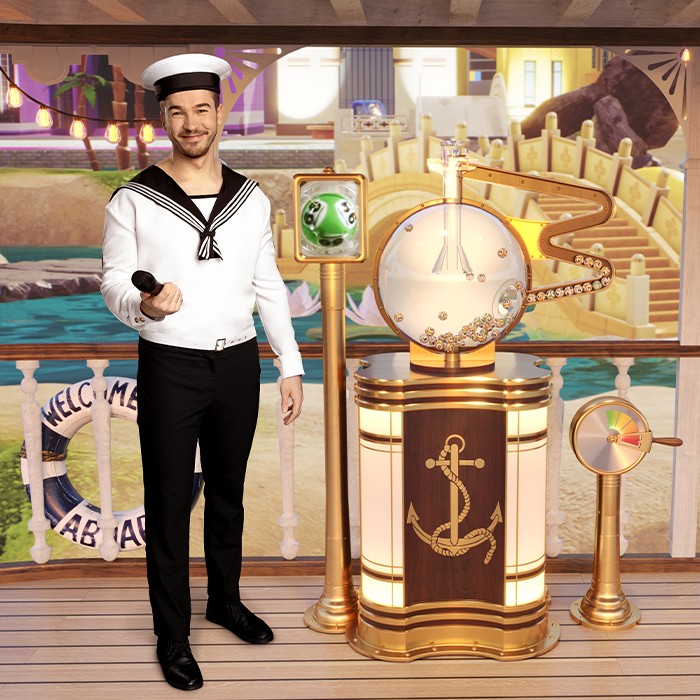 MONOPOLY BIG BALLER
MONOPOLY Big Baller offers full-on MONOPOLY fun while including live game action combined with stunning augmented reality. This unique bingo-style gameplay raises excitement as MR. MONOPOLY takes charge and pulls a lever, generating numerous multipliers and Free Spaces on your cards.
Once the ball drawing starts, 20 random balls are drawn – if the number of the drawn ball matches a number on any of your cards, a daub is automatically placed on that number.
Match your numbers and complete one or more lines on your card to win multiplied payouts. And keeping entertainment alive is MR. MONOPOLY, who will always be hands-on to accompany you throughout your journey!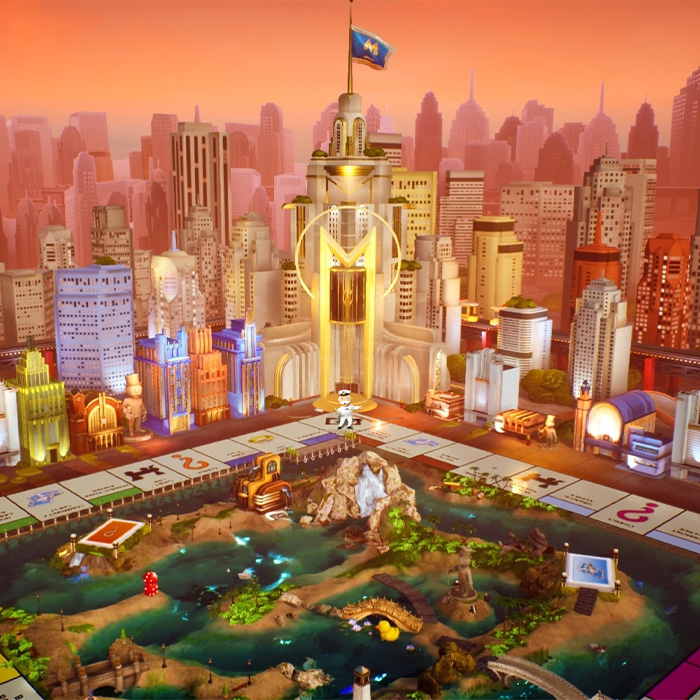 THE 3D BONUS GAME
The 3D Bonus Game is where you can experience true MONOPOLY magic! To participate in the Bonus Game, get three or four numbers for Bonus bet spot drawn and when the ball drawing will be completed, the Bonus Game will start.
Once inside the virtual MONOPOLY world, MR. MONOPOLY will walk around a 3D MONOPOLY board and collect multiplier prizes for you. The walk is determined by a pair of dice. If players have not qualified for the Bonus Game, they will still be able to watch and enjoy it.
All the familiar MONOPOLY board elements are available – GO, Chance and Community Chest, Jail and Super tax.
The MONOPOLY name and logo, the distinctive design of the game board, the four corner squares, the MR. MONOPOLY name and character, as well as each of the distinctive elements of the board, cards, and the playing pieces are trademarks of Hasbro for its property trading game and game equipment and are used with permission. © 1935, 2023 Hasbro. All Rights Reserved. Licensed by Hasbro.
The game categories provided on this website are intended for general informational purposes and the descriptions are not exhaustive in addressing all legal frameworks. We disclaim any liability for any discrepancies and for the use of such descriptions as a sole basis for regulatory approval of games.