GROUND-BREAKING ROULETTE THAT PUTS YOU IN CONTROL
The most glittering addition to our Roulette family – Gold Bar Roulette, offers a completely new way of playing with increased entertainment and rewards! Winning on a Straight Up bet comes with even more benefits – win valuable Gold Bars that each act as 88x multipliers and use them in future rounds to increase your chance of winning large multiplied payouts.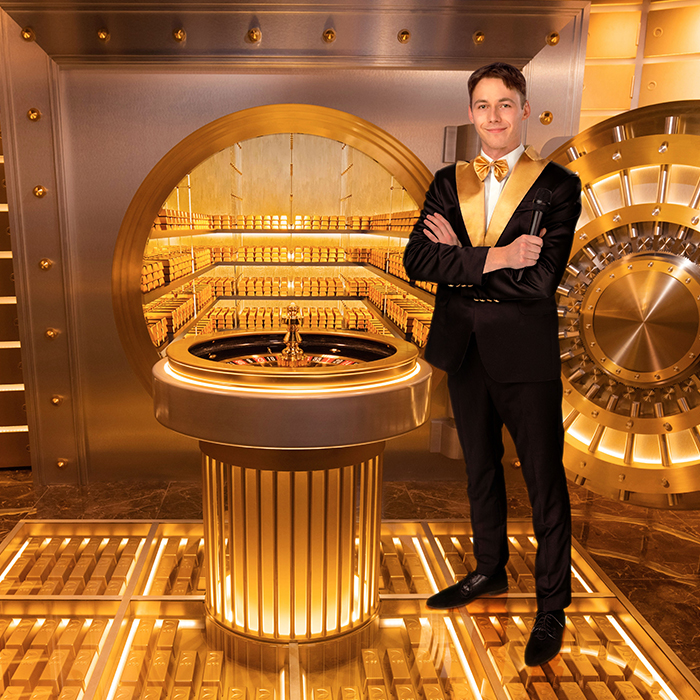 GOLD BAR ROULETTE
Gold Bar Roulette offers a one-of-a-kind player experience. Instead of random multipliers being assigned to random numbers, you choose your lucky number and its multiplier value – place one or several Gold Bars on your favourite number!
The game's objective is the same as in regular Roulette –predict the number on which the ball land by placing a bet.
After betting time has been closed, the anticipation kicks in as the dealer reveals between one to twenty Gold Bars that potentially can be won in the game round. You win a cash payout and Gold Bars if you have placed a Straight Up bet that covers the winning number. The won Gold Bars are automatically added to your Gold Bar balance and are ready to be used.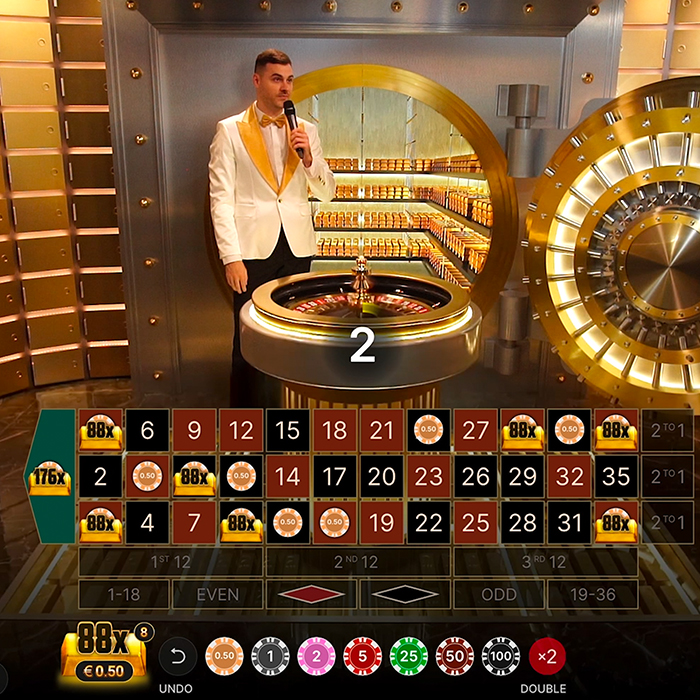 GOLD BARS
Use Gold Bars you've won in any game round to increase your chances of winning large payouts.
There are numerous ways to use them – place a single Gold Bar onto a Straight On bet spot for a chance to win cash payout and additional Gold Bars. Or, if you're feeling lucky – stack multiple Gold Bars on top of a chip to potentially get paid 19:1, to win a cash payout and, of course – to win some more valuable Gold Bars.
The sky's the limit – but our gold-induced multipliers go beyond that. You decide how big your multiplier is going to be. Collect Gold Bars and cash out bigger than ever!