A WILD WEST ADVENTURE WITH BONUS CARDS
Immerge into the Wild West atmosphere with our Dead or Alive: Saloon live card-guessing game. The game offers unique gameplay with 52 regular playing cards and 52 Bonus cards which hold multipliers of up to 100x and other exciting Bonus features. Predict which regular playing card will be drawn first and hope to accumulate multipliers along the way.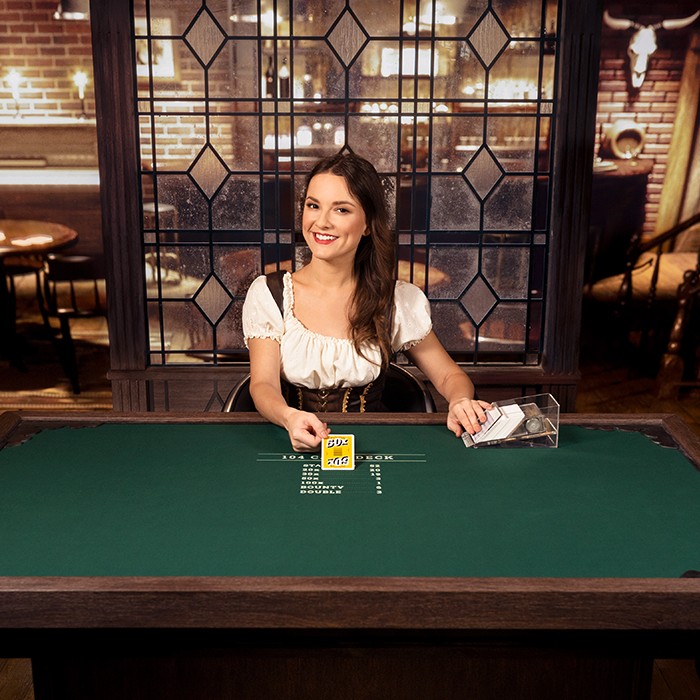 DEAD OR ALIVE: SALOON
Dead or Alive: Saloon offers a unique way of betting – wager on a specific card, the entire suite or a particular card value; or if you feel bold enough, place your bet on all the cards.
The suspense kicks in as the game presenter starts drawing cards, one by one – will it be a regular card, a Bonus card holding a multiplier or another benefit, or even a Bounty card?
If a Bonus card is drawn, the correlating multiplier will be added to your initial potential multiplier value (20x), and the game continues until a regular card gets drawn. If several Bonus cards are drawn, all the multipliers will be accumulated in the case of a win.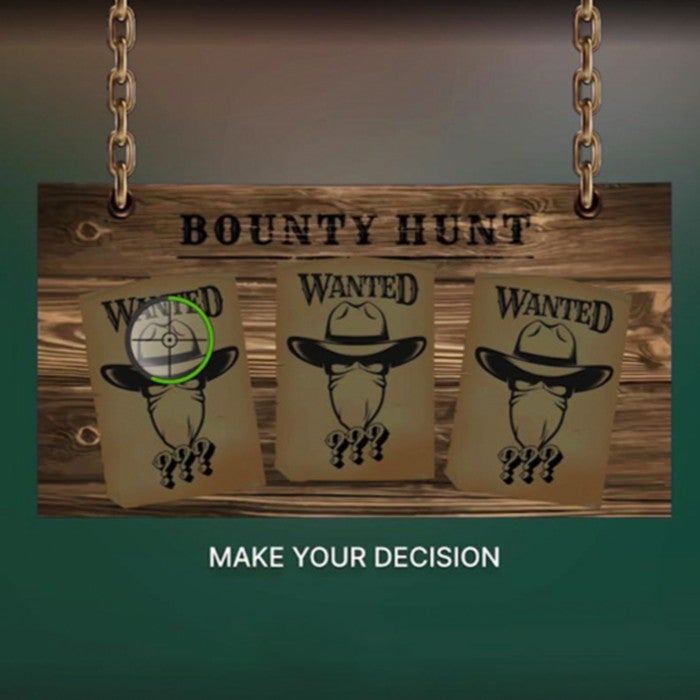 BONUSES AND REWARDS
The game's uniqueness lies in the 52 Bonus cards, which allow you to increase your multiplier value. The Bonus cards, mixed with regular playing cards, consist of 20x, 30x, 50x, 100x, a Double and a Bounty Hunt card.
When you land a Bounty Hunt card you can take advantage of the Wild West experience and try out the immersive Bounty Hunt event.
You will be presented with three targets, each holding a hidden multiplier – aim your gun, shoot and maximise your multipliers!
Afterwards, all drawn multiplier values are added together and will determine your payout in the event of a win.
Giddy up and embark on this wild journey!